How to treat an Asthma Attack
Extreme weather events, such as dust storms, thunderstorms or air pollution can cause a sudden flare up of symptoms in asthma sufferers, and may even trigger asthma attacks in people who have previously only had mild hay fever or allergies. In these weather conditions, large numbers of the population may experience asthma attacks at the same time, putting added pressure on ambulance and hospital services. So, it's essential to know asthma first aid and for asthma sufferers to know their asthma action plan.
What are the symptoms of an asthma attack?
An asthma flare-up can come on gradually over hours or days, or more suddenly over a few minutes. A severe or sudden flare up of asthma symptoms is often referred to as an asthma attack.
Mild to Moderate Asthma
A mild to moderate asthma flare up usually presents as minor difficulty breathing or chest tightness, sometimes with a cough or wheeze, but it should still be possible to move around and speak in full sentences without a problem. Asthma first aid should be started (see below)
If a person has symptoms of severe or life-threatening asthma, an ambulance should be called immediately and asthma first aid should also be started.
Severe Asthma
Symptoms of a severe asthma attack or flare-up include:
Obvious difficulty breathing
Unable to speak a full sentence in one breath
Cough and wheeze may be present
Usual reliever inhaler not working as well as usual
If these symptoms occur, call Triple Zero 000 and ask for an ambulance AND start asthma first aid (see below)
Life-threatening Asthma
Symptoms of a life-threatening asthma attack include:
Gasping for breath, only able to get a few words between breaths
Looking pale or blue
Collapsing/fainting
Confusion
Sometimes the wheeze and cough may stop (as the person is weakening)
Usual reliever inhaler not working
If these symptoms occur, call Triple Zero 000 and ask for an ambulance AND start asthma first aid (see below)
How to treat an asthma attack – Asthma First Aid
Sit the person upright and stay with them
Give 4 individual puffs of reliever inhaler (usually a blue or grey puffer labelled Salbutamol, Ventolin, Asmol or Airomir).
You shake the puffer, spray 1 puff into a spacer and the person takes 4 breaths via the spacer.
Do this 4 times in total. So it's SHAKE, 1 PUFF, 4 BREATHS- do this 4 times.
If there is no spacer available, the inhaler should just be directly inhaled by mouth.
Wait 4 minutes (time it). If no improvement, give 4 more puffs the same way.
In adults, for a severe attack, 6 to 8 puffs can be given every 4 minutes.
Note: If the person's reliever is Bricanyl or Symbicort, just give 2 doses, followed by 1 dose every 4 minutes.
If still no improvement call Triple Zero 000 (unless you've already done so) and ask for an ambulance, say it is an asthma emergency.
Keep giving 4 puffs every 4 minutes till the ambulance arrives.
If you have more questions about asthma or getting an asthma action plan, speak to your GP.
Further Patient Resources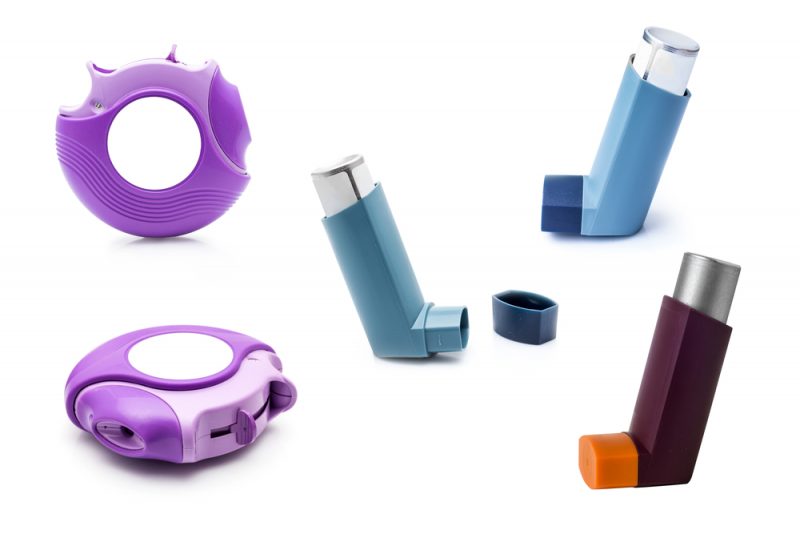 What is Testicular Torsion? Testicular torsion refers to the twisting of a testicle and the spermatic cord attached to it, inside the scrotum. If prolonged and untreated, the twisting rapidly affects the [...]
The causes of breast pain Breast pain refers to any area or areas of tenderness, discomfort or pain in one or both breasts. It can occur for a variety [...]
What is Phimosis? What is Phimosis?  Phimosis is the medical word that describes a tight foreskin that cannot be pulled back past the head of the penis (glans). This [...]
Symptoms of Coronavirus or Common Cold? Unfortunately it is difficult to tell the difference between symptoms of Coronavirus and a common cold. A lab test is the only way [...]
Coronavirus- what we know so far What is Coronavirus? The coronaviruses are a large family of viruses that can affect animals and humans. In humans, coronaviruses most commonly lead to minor illnesses [...]