Is vaping dangerous? What are the risks?
What is vaping?
The use of e-cigarettes (electronic cigarettes) is commonly known as "vaping".
Most e-cigarettes include a battery, a heating element, and a cartridge or refillable chamber that holds vaping liquid.
The type of liquid in e-cigarettes varies, and may include ingredients such as propylene glycol, liquid nicotine, vegetable glycerine, flavourings and distilled water.
When heated and vaporised, many other toxic substances may be formed in the vapour.
Is vaping a good way to quit smoking?
E-cigarettes are not approved as an aid to quit smoking in Australia.
There are quite a number of health and safety concerns regarding vaping, so it is best to speak to your local doctor or pharmacist for advice on how to quit smoking safely.
Is vaping bad for you?
Yes, vaping appears to pose several health risks. Vaping products may:
deliver unpredictable doses of nicotine (and may not be labelled accurately)
encourage people to take up smoking
be a poisoning risk, especially for children
leak (nicotine can be absorbed through the skin!)
contain unknown toxic chemicals not listed on the packaging- numerous unlisted chemicals can be released once the liquid is vaporised.
lack appropriate child safety measures- liquid nicotine refills for e-cigarettes are particularly dangerous to younger children who may be attracted by the colourful packaging and flavours. If even a small amount is swallowed accidentally, it can be life-threatening.
be unsafe during pregnancy.
Also, the batteries can overheat, catch fire, or explode!
What about recent deaths in the U.S relating to vaping?
In the past few months, cases of severe respiratory (lung) illness due to vaping have been reported in the U.S, with at least 12 deaths and many admissions to hospital.
Most of these cases of vaping-related illness or "vape lung" appear to have occurred in otherwise healthy young people.
It's believed some sort of chemical exposure during vaping may be to blame. While no specific brand or device has been linked with the outbreak, it seems there may be a connection with vaping products that contain THC (a crystalline compound that is the main active ingredient of cannabis). However, this link is not entirely certain yet- more investigation is required.
Affected individuals have experienced symptoms including a cough, shortness of breath and tiredness. Some also experienced fever, vomiting and/or diarrhoea. Symptoms developed and in some cases worsened dramatically over a matter of days or weeks.
As a result of these events, the advice to the public has been to avoid vaping.
So, best to avoid vaping then?
Yes, due to the cases of "vape lung" in the US, and the ongoing uncertainty about the chemicals released during vaping and how they affect the lungs, it is best to avoid vaping altogether, particularly modified devices or "home brew" vaping liquids.
What should you do if a child swallows vaping liquid?
If you think a child or adult may have swallowed vaping fluid, don't wait for symptoms to start- attend an emergency department urgently.
If the person is unconscious or not breathing, call Triple Zero (000) immediately and ask for an ambulance.
Once the ambulance is called, ring the Poisons Information Centre on 13 11 26.
You should not make a person vomit unless the Poisons Information Centre or a doctor tell you to do so.
Article Resources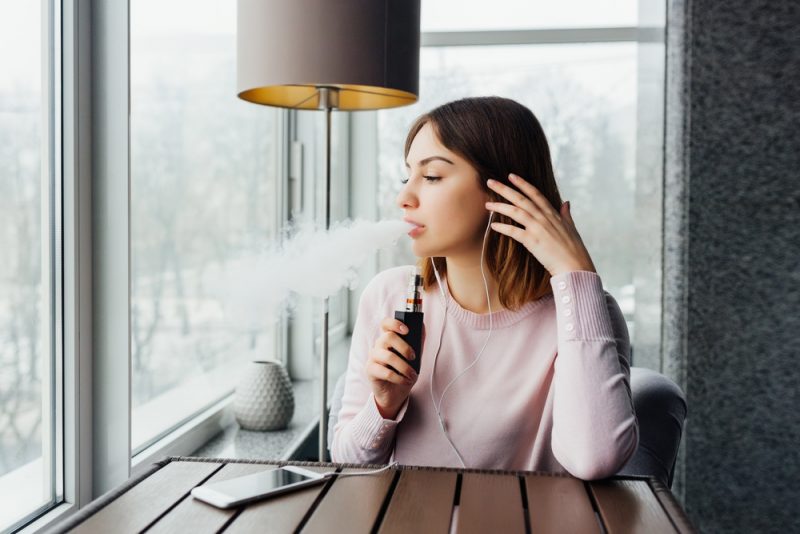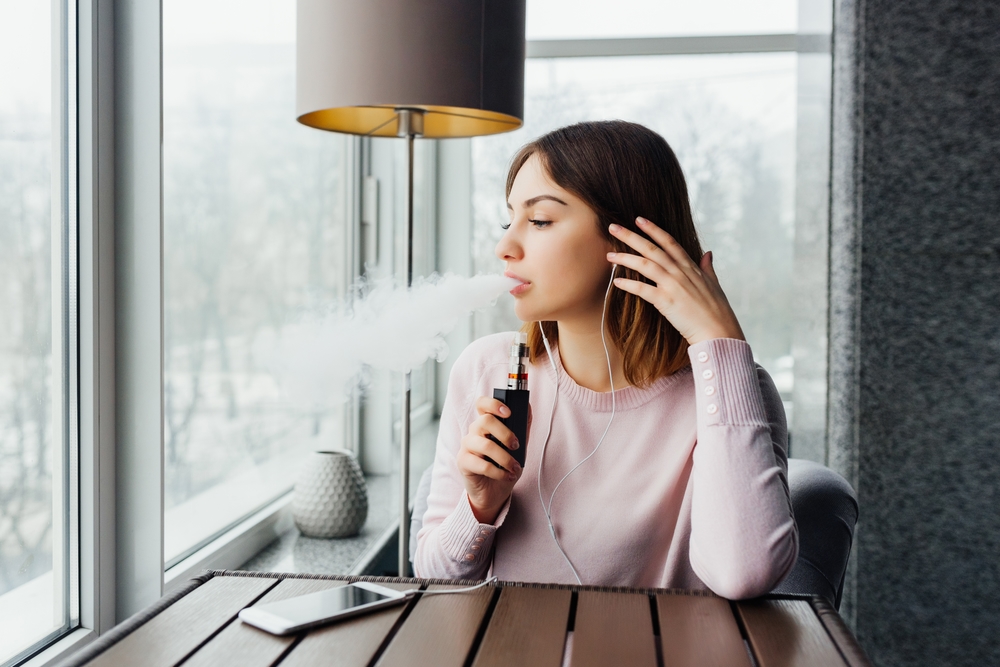 Lower Urinary Tract Symptoms in Men What are Lower Urinary Tract Symptoms? 'Lower urinary tract symptoms' are symptoms related to passing urine and are common in men as they get [...]
What is Testicular Torsion? Testicular torsion refers to the twisting of a testicle and the spermatic cord attached to it, inside the scrotum. If prolonged and untreated, the twisting rapidly affects the [...]
The causes of breast pain Breast pain refers to any area or areas of tenderness, discomfort or pain in one or both breasts. It can occur for a variety [...]
What is Phimosis? What is Phimosis?  Phimosis is the medical word that describes a tight foreskin that cannot be pulled back past the head of the penis (glans). This [...]
Symptoms of Coronavirus or Common Cold? Unfortunately it is difficult to tell the difference between symptoms of Coronavirus and a common cold. A lab test is the only way [...]