How to see a GP online with Qoctor
We can do practically everything online these days – from banking, to ordering groceries or booking plane tickets. But healthcare has lagged behind. And whilst there are certain health issues that still require a visit to the doctor in person, there are many others that just need a discussion, advice or some paperwork to be completed. That's where an online doctor service fits in. Here's how to see a GP online with Qoctor:
How to see a GP online for a medical certificate
When you go to www.qoctor.com.au you'll see several options on the home page. The first lets you book an appointment to get a medical certificate. This is useful if you've missed work or uni due to a minor illness like a head cold, sore throat or gastro but are unable get an appointment with your own doctor the same day, or you simply prefer to get your medical certificate without leaving home.  When you enter this area of the website, there's a quick registration process and a few health-related questions. You'll select a time slot that suits you to have your video consultation and pay a $19.99 fee. The doctor will then Skype you during the time you've chosen- you've just got to remember to be online at that point.
What does the video consultation involve?
A video consultation with an online doctor is pretty much the same as a normal GP appointment. The doctor will ask you a few questions and will make sure that your symptoms don't require a physical examination or any further tests. For many issues, like head colds, sore throats, gastro, period pain, migraine or minor injuries, a history of the illness is all that's needed to make the diagnosis. The online appointment only lasts a few minutes, and the doctor can then upload a medical certificate to your account, which you can print, or forward to your employer/university. All doctors working with Qoctor are based in Australia, and are GPs in regular clinics, so these medical certificates are just the same as those you'd get from your local GP.
What if the doctor thinks I need to be seen in person?
Safety comes first, so if the online GP feels you need to be examined, you'll be advised to attend a doctor in person instead, and Qoctor will refund you.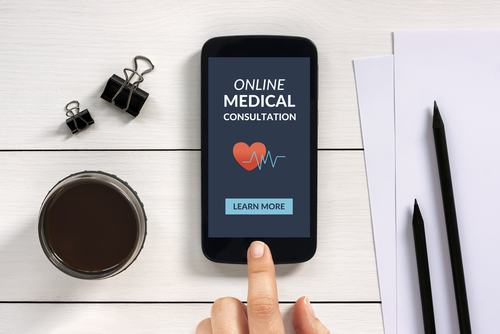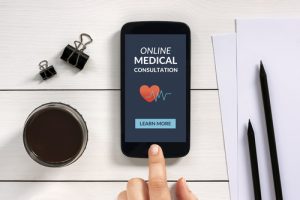 How to see a GP online for a prescription
Qoctor launched its online prescription service in August 2017- providing online assessment and treatment for many issues, such as Erectile Dysfunction, Premature Ejaculation, hair loss and sexually transmitted infections. It's also possible to get prescriptions for the contraceptive pill or to delay a menstrual period. There is no need to take time out of your busy day to queue up for a repeat prescription in a crowded waiting room, and in most cases there is no need to have a video consultation to get a prescription- just a brief online health questionnaire to make sure the medication is a good choice for you. Then it's simply a case of deciding whether you want the medication delivered to your home or workplace, or a paper copy of the prescription sent to you or your pharmacy.
And this is only the very beginning.  Once you figure how to see a GP online for a simple issue like a medical certificate, you'll find there are many more health issues that can be safely and simply dealt with from the comfort of home.
Lower Urinary Tract Symptoms in Men What are Lower Urinary Tract Symptoms? 'Lower urinary tract symptoms' are symptoms related to passing urine and are common in men as they get [...]
What is Testicular Torsion? Testicular torsion refers to the twisting of a testicle and the spermatic cord attached to it, inside the scrotum. If prolonged and untreated, the twisting rapidly affects the [...]
The causes of breast pain Breast pain refers to any area or areas of tenderness, discomfort or pain in one or both breasts. It can occur for a variety [...]
What is Phimosis? What is Phimosis?  Phimosis is the medical word that describes a tight foreskin that cannot be pulled back past the head of the penis (glans). This [...]
Symptoms of Coronavirus or Common Cold? Unfortunately it is difficult to tell the difference between symptoms of Coronavirus and a common cold. A lab test is the only way [...]