Hair Loss in men- why does it happen?
Hair loss is a normal process which naturally occurs as men get older. It is thought to affect almost all men at some point in their life, and at least half of all men over the age of 50.
So if it's common and normal, why does it cause some guys so much stress?
There is a common misconception that loss of hair is related to a change in testosterone levels. In fact, testosterone levels are normal. Testosterone is changed to another hormone called dihydrotestosterone by skin cells in the scalp. It is thought the hair follicles become more sensitive to this hormone over time, which makes them weaker and eventually causes the hair to fall out.
Hair loss can affect a man's confidence and self esteem. The psychological impact can be quite significant for some men, and they may be keen to explore medication options. There are two medications commonly used- Finasteride (also known as Propecia) and Minoxidil (also known as Rogaine).
Treatment of hair loss
Minoxidil (Regaine) is a lotion which is available over the counter from a pharmacist. It is not known exactly how it works and there is some debate as to how effective it is, but some men seem to find it helpful during the early stages of hair loss.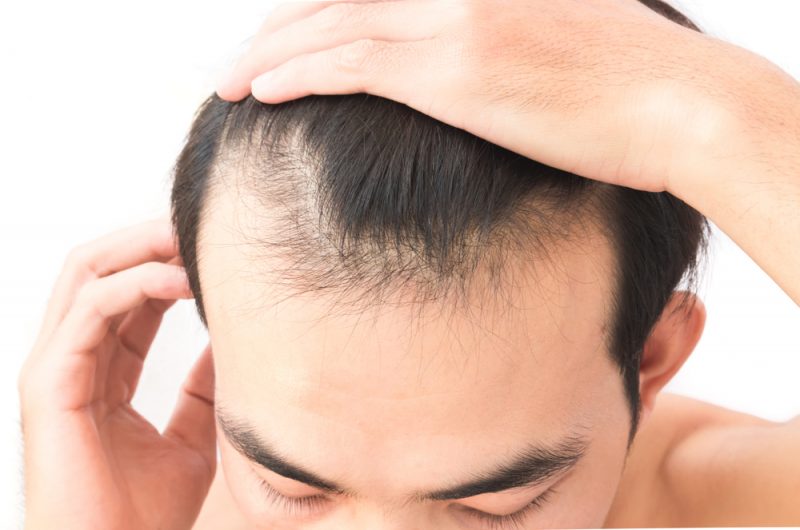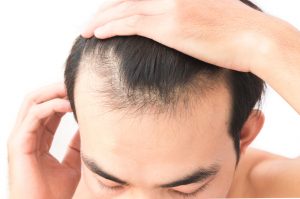 Finasteride (Propecia)  works by blocking the conversion of testosterone to dihydrotestosterone, therefore making the hair follicles stronger. It prevents future hair loss so is most useful during the early stages of baldness.
Lower Urinary Tract Symptoms in Men What are Lower Urinary Tract Symptoms? 'Lower urinary tract symptoms' are symptoms related to passing urine and are common in men as they get [...]
What is Testicular Torsion? Testicular torsion refers to the twisting of a testicle and the spermatic cord attached to it, inside the scrotum. If prolonged and untreated, the twisting rapidly affects the [...]
The causes of breast pain Breast pain refers to any area or areas of tenderness, discomfort or pain in one or both breasts. It can occur for a variety [...]
What is Phimosis? What is Phimosis?  Phimosis is the medical word that describes a tight foreskin that cannot be pulled back past the head of the penis (glans). This [...]
Symptoms of Coronavirus or Common Cold? Unfortunately it is difficult to tell the difference between symptoms of Coronavirus and a common cold. A lab test is the only way [...]