Coronavirus- what we know so far
What is Coronavirus?
The coronaviruses are a large family of viruses that can affect animals and humans.
In humans, coronaviruses most commonly lead to minor illnesses such as the Common Cold.
Occasionally, animal coronaviruses develop into forms that can infect humans, leading to illnesses like SARS (Severe Acute Respiratory Syndrome) which arose in 2002, and MERS (Middle East Respiratory Syndrome) which arose in 2012.
The recent outbreak of coronavirus in China  involves a new coronavirus which had not previously been detected in humans. It is being referred to as "novel coronavirus" or 2019-nCoV.
How did this novel Coronavirus start??
The first human cases occurred in people who were exposed to animals at a live animal market in the city of Wuhan in China in late 2019.
How do you catch Coronavirus?
We are still finding out more about this new virus. Initial cases appeared to be due to exposure to live animals at a market in Wuhan, but it is now spreading from person to person by:
direct contact with an infected person
contact with droplets released into the air when an infected person coughs or sneezes
touching objects or surfaces that have been contaminated by an infected person, and then touching your mouth or face.
As with many viral illnesses, people are most at risk if they live with an infected person or spend a prolonged time in an enclosed space with an infected person.  It now appears that the virus can be passed on by an infected person a few days before they show any symptoms.
What are the symptoms of coronavirus?
Symptoms of this novel coronavirus include
fever
sore throat
cough
breathing difficulties.
In more severe cases it can lead to pneumonia, kidney failure and death.
How is it diagnosed?
Coronavirus may be suspected based on history and symptoms. Where a suspected case occurs (based on travel history and/or likely exposure to an infected person), a swab or sputum sample may be performed to confirm the diagnosis.
Who is most at risk?
People who live or travel in areas where a lot of cases of novel coronavirus are occurring.
People with weakened immune systems (for example those with chronic diseases, lung conditions, kidney disease, diabetes, the elderly and anyone on medications that affect the immune system)
How do you prevent Coronavirus?
Avoid unnecessary travel to China.
Wash hands often, especially after being around anyone who is unwell. Alcohol-based hand sanitisers may also be used.
If you have a cough or respiratory illness, avoid being around other people, catch coughs and sneezes in your elbow or a tissue, wash hands regularly with warm soapy water and dry well.
Avoid close contact with animals in farms or markets, especially live bird and animal markets in China
As yet, there is no vaccine for 2019-nCoV, though scientists are working on it.
Should I wear a face mask?
Face masks are not routinely recommended for people who don't have symptoms, as they do not protect against infection.
However, people who develop symptoms and believe they may have been exposed to Coronavirus, or who have been diagnosed with it, should wear a mask to prevent spreading the infection to others.
How is Coronavirus treated?
There is no specific treatment, though admission to hospital may be needed in severe cases, for oxygen or other supportive care. Most people recover at home, without any specific treatment.
What should you do if you think you could have Coronavirus?
The advice is changing on a regular basis, as the situation develops.
Updated factsheets are available for workers, health professionals, travellers, employers and other groups at https://www.health.gov.au/health-topics/novel-coronavirus-2019-ncov
There is a National Coronavirus Helpline which can be contacted for advice on 1800 020 080.
If you are unwell, and think you may have been exposed to Coronavirus, it is advised to contact the above helpline first, or ring your local doctor for advice. If you have symptoms and are considering attending your local GP surgery or Emergency Department, be sure to CALL AHEAD. It is important that health professionals can be prepared and can take steps to manage the risk of infection spread.
As of 4/2/20, the current advice is as follows:
Travellers are advised that they need to isolate themselves in their home for 14 days if:
They have left Hubei Province less than 14 days ago (until 14 days after they left Hubei)
They have been identified as close contacts of confirmed cases of novel coronavirus (until 14 days after last contact with the confirmed case)
They have left, or transited through, mainland China on or after 1 February 2020 (until 14 days after leaving China).
This advice may change, so it is important to check the above links for updates.
What is a "suspected case" and who should be tested for Coronavirus?
As of 1 February 2020, the case definition for a person suspected to have contracted novel coronavirus is any person who has an acute respiratory infection and has been in mainland China or has had close contact with a confirmed case of novel coronavirus in the 14 days prior to onset of illness- they should be tested for the infection.
As a precaution, people who have been in mainland China (excluding Hong Kong, Macau and Taiwan) should to self-isolate if they were in mainland China on or after 1 February 2020.
Any person who has been in mainland China on or after 1 February 2020 and becomes unwell (cough, shortness of breath, respiratory illness during the 14 days since they were last in mainland China) should seek medical attention. Call ahead to your GP or emergency department and mention your travel to mainland China.
What does isolation in your home mean?
Isolation in your home means you should not attend public places (work, school, childcare etc). Only people who usually live in the house should be allowed in the home- i.e. no visitors. If possible, ask friends or family, who are not in isolation to deliver food and other necessities.
Are there travel restrictions at present?
The Australian Government has advised that visitors from mainland China who are not Australian citizens, permanent residents or their dependents will not be allowed entry into Australia. The Australian Government has also recommended that Australians should not travel to mainland China at present.
Where can I get more information?
The information is changing every day. The latest advice is available at:
Ring the National Coronavirus Helpline 1800 020 080.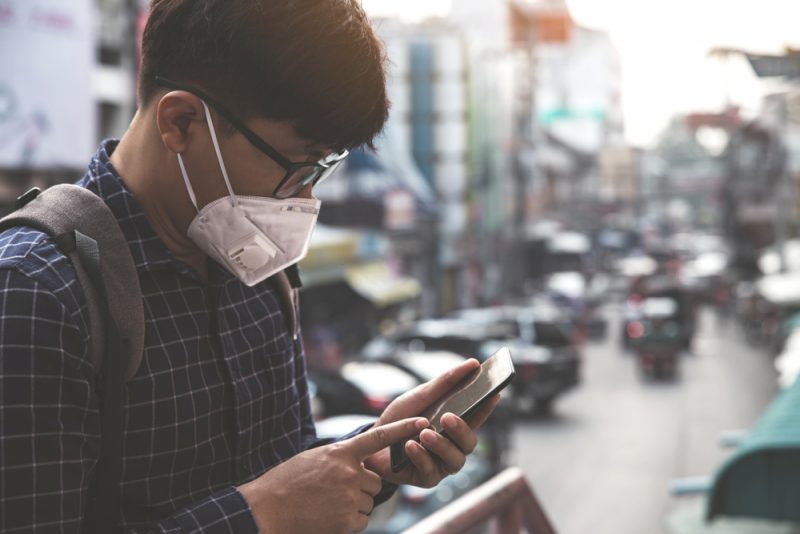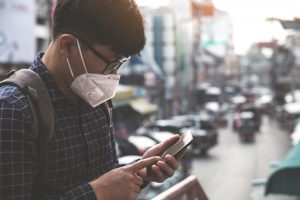 What is Testicular Torsion? Testicular torsion refers to the twisting of a testicle and the spermatic cord attached to it, inside the scrotum. If prolonged and untreated, the twisting rapidly affects the [...]
The causes of breast pain Breast pain refers to any area or areas of tenderness, discomfort or pain in one or both breasts. It can occur for a variety [...]
What is Phimosis? What is Phimosis?  Phimosis is the medical word that describes a tight foreskin that cannot be pulled back past the head of the penis (glans). This [...]
Symptoms of Coronavirus or Common Cold? Unfortunately it is difficult to tell the difference between symptoms of Coronavirus and a common cold. A lab test is the only way [...]
Coronavirus- what we know so far What is Coronavirus? The coronaviruses are a large family of viruses that can affect animals and humans. In humans, coronaviruses most commonly lead to minor illnesses [...]