Welcome to Qoctor's online doctor service which provides assessment & treatment for Asthma. Just answer some simple questions, then book a video consultation. If treatment is advised, you can have your prescription emailed direct to your local pharmacy (or posted to you), OR you can get medication delivered.
It costs $24.99 for a consultation, which also covers any prescription(s) issued.
If you request to have medication delivered to you, the cost of medication will be added.
About Asthma
Asthma affects around 1 in 20 adults and is caused by inflammation and over-sensitivity of the lungs, which can lead to sudden narrowing of the airways. Common symptoms include cough, wheeze, shortness of breath and chest tightness. It can be triggered by many things, including viruses, dust and pollen.

Asthma can start at any age, though it most commonly develops during childhood.  It is generally diagnosed based on the symptoms, which tend to get better when inhalers are used. However, sometimes investigations may be needed to confirm the diagnosis.

For most people who have asthma, treatment involves taking a reliever inhaler when symptoms flare up. Many people also need to take a daily preventer inhaler, to reduce inflammation in the lungs and stop symptoms happening in the first place.  And sometimes an oral medication may be used as a preventer.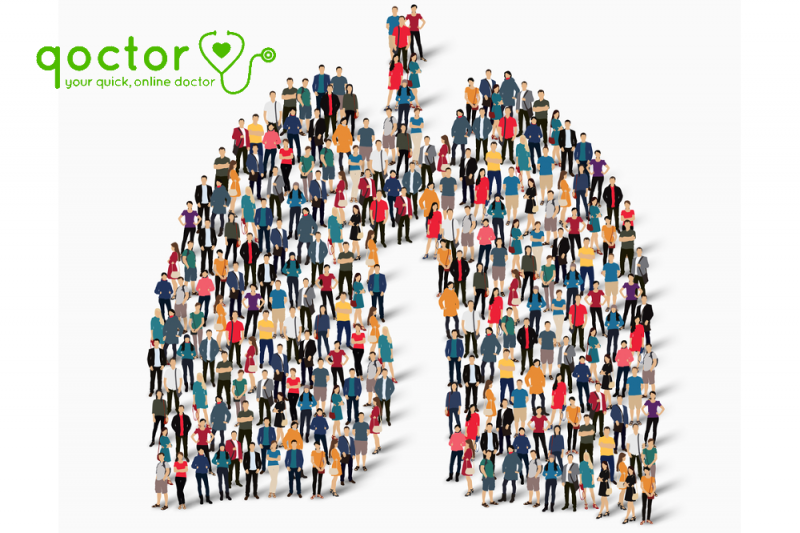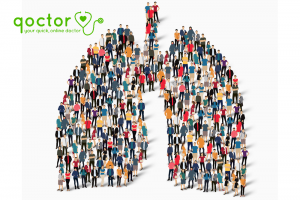 Common Questions and Answers
What is the treatment for Asthma?
aifricboylan
2018-02-13T14:07:45+00:00
Asthma is usually treated with inhalers which deliver medication directly into the lungs.

Inhalers are often more effective if used with a spacer device, though some have an in-built delivery system and a spacer is not needed- it's worth checking with a pharmacist if you're unsure..

An oral medications may also be used as a preventer.

The treatment is categorised into

Preventers

(stopping you from getting asthma symptoms) and

Relievers

(treating Asthma symptoms when present):
Relievers:
These are taken to relieve symptoms when they occur. They help to open up the airways and are also called bronchodilators

If you have mild Asthma then this may be the only treatment you require.

If you are need to take your reliever inhaler more than three times a week, then you may require treatment with a preventer inhaler.
Preventers:
These are taken regularly to prevent symptoms of Asthma.
Steroid inhalers
The most commonly used preventer is a steroid which works by reducing the inflammation in the airways.

It may take up to 2 weeks for the steroid to build up their effect.

They should be taken regularly to control your asthma.

You should always rinse your mouth after taking your steroid inhaler.

Long term use of steroid inhalers can cause low bone density.
Long acting bronchodilators
These relieve symptoms for up to 12 hours after each dose has been taken.

A long-acting bronchodilator may be needed if symptoms are not fully controlled by the steroid inhaler alone.
Combination medications
Some inhalers may contain both steroid and long acting bronchodilators.
Leukotriene receptor antagonists
These block the effect of chemicals called leukotrienes which trigger asthma symptoms.

This medication needs to be taken regularly to prevent Asthma.
If your Asthma remains poorly controlled then your doctor may refer you to a specialist for further assessment and management.
Health Library- Asthma & Allergies
How to get rid of hay fever Hay fever is one of the most common reasons for people to attend their doctor in Spring and Summer, as pollen levels soar. Quite often by the time they come to their GP, hay fever sufferers have already tried numerous products from the pharmacy, from tablets to nasal sprays, but still have symptoms. And sometimes people just feel overwhelmed by all the different treatment options and don't know where to start. How to get a medical certificate online What exactly is hay fever? Hay fever is also known as Allergic Rhinitis. The typical symptoms of hayfever are: runny nose nasal congestion sneezing itchy eyes itchy throat Hay fever is an allergic response to airborne allergens- for many people, this is seasonal and relates to pollen. You can be sensitive to [...]